Construction Consulting | Washington Metropolitan Region
Shelterline is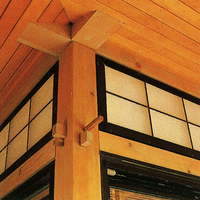 a leading construction consulting company serving Washington D.C, Virginia and Maryland. Our process has allowed us to truly work alongside our clients in an effort to make sure that their vision be reflected in our work. Below we invite you to learn more about our process, including the pre construction phase, construction phase, and post construction phase and then contact us to begin your initial consultation.
Pre Construction Phase:
This is in many ways the most important step of the process which will help our clients achieve their desired goals. We emphasize identifying our client's "wish list" and review general ways and means. We feel it is important to establish the feasibility of a project from a technical and budgetary point of view early on the process.
Understanding your vision
Preliminary design review, assessment of local requirements, review of proposed budget and proposed schedule
Preliminary Value Engineering of design
Design adjustments, design detailing in collaboration with clients and their architect or with Shelterline Ltd. architect as needed
Pre-construction planning, material/fixture/finishes specification
Supplier showroom referrals for client's use
Permits processing
Construction Phase
Site set up and daily supervision, project management
Scheduling and coordination between all sub-contractors involved with the project
Regular meetings, job site or elsewhere, with clients and designers
Regular review of ways and means in consultation with clients with an eye towards making adjustments to the process as needed
Schedule and manage inspections
Maintenance of an organized and uninterrupted workflow throughout the project
Post Construction Phase:
Post construction walk through, review of the operation of all systems with client
Presentation of all equipment paperwork and warrantees
Presentation of contact information of all major sub-contractors on the project
Easy daily contact and prompt follow up for post construction servicing as may be needed
Washington D.C, Maryland and Virginia